Last Updated: 08/10/2018
---
Mochdre Lane has a bridge with the longest single spans of the new road being 45 metres long. These required on of the largest cranes in the country, the Baldwins 1000 ton. Below, the lane with the supports ready, and below the spans in place. The main jib of the crabne is lowered for transportation.
Here is a link to footage of the crane in action by Paul Williams:
https://www.youtube.com/watch?v=1y7sY7DjnW8&feature=share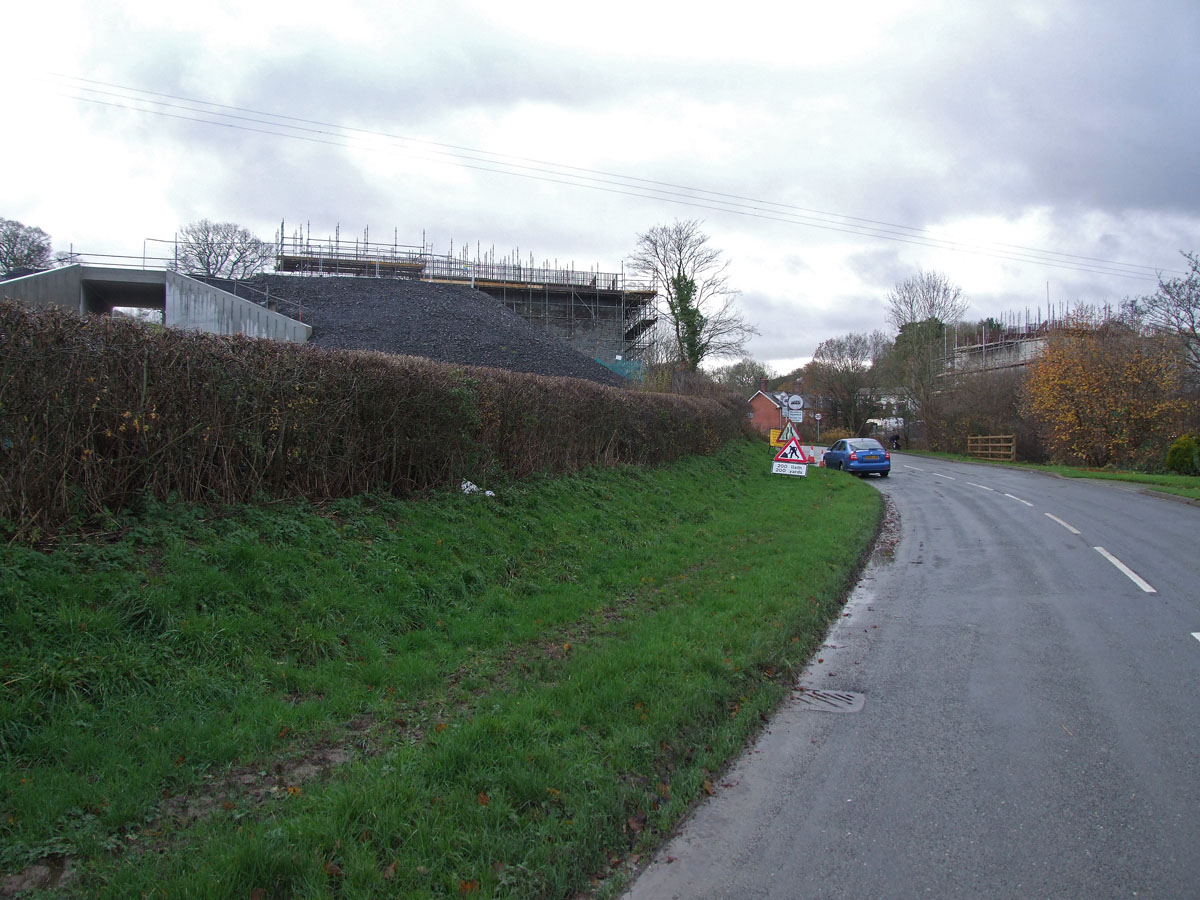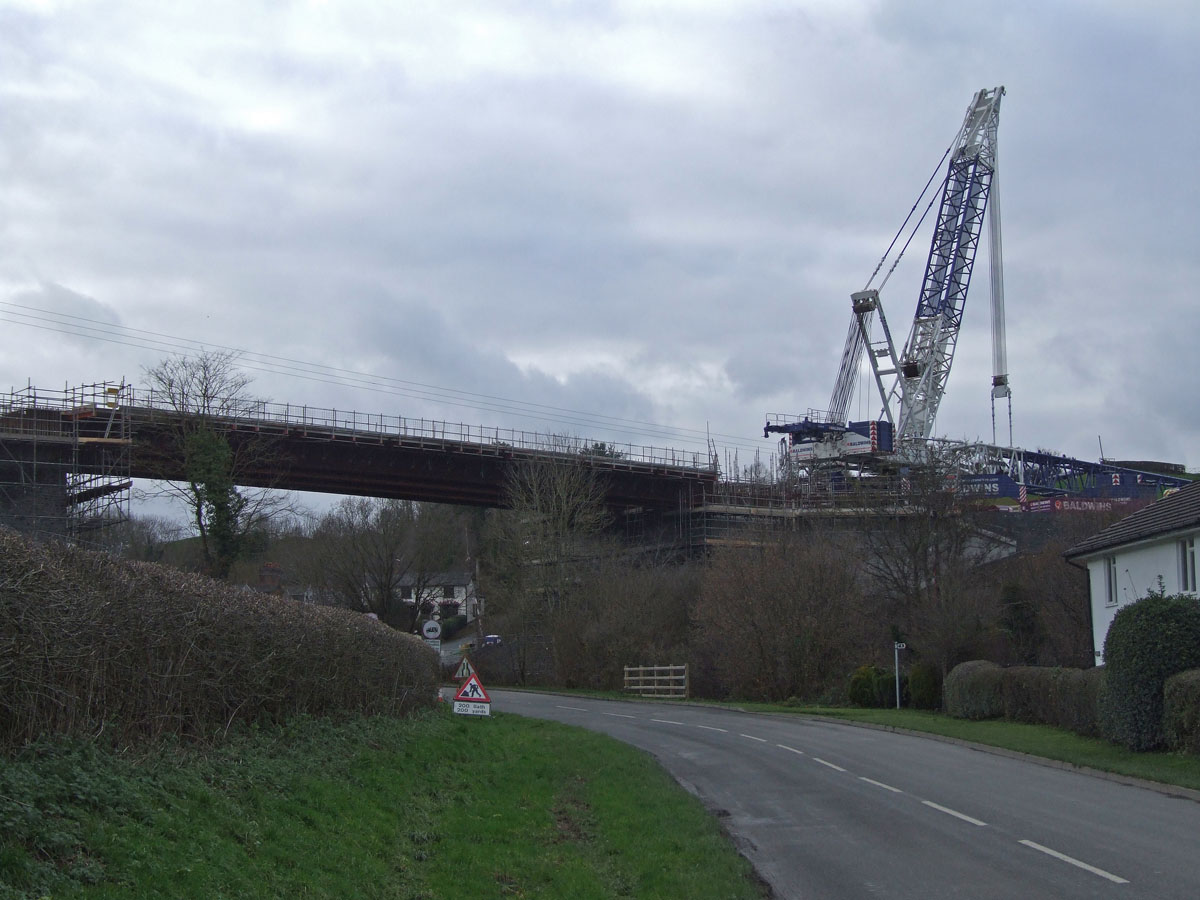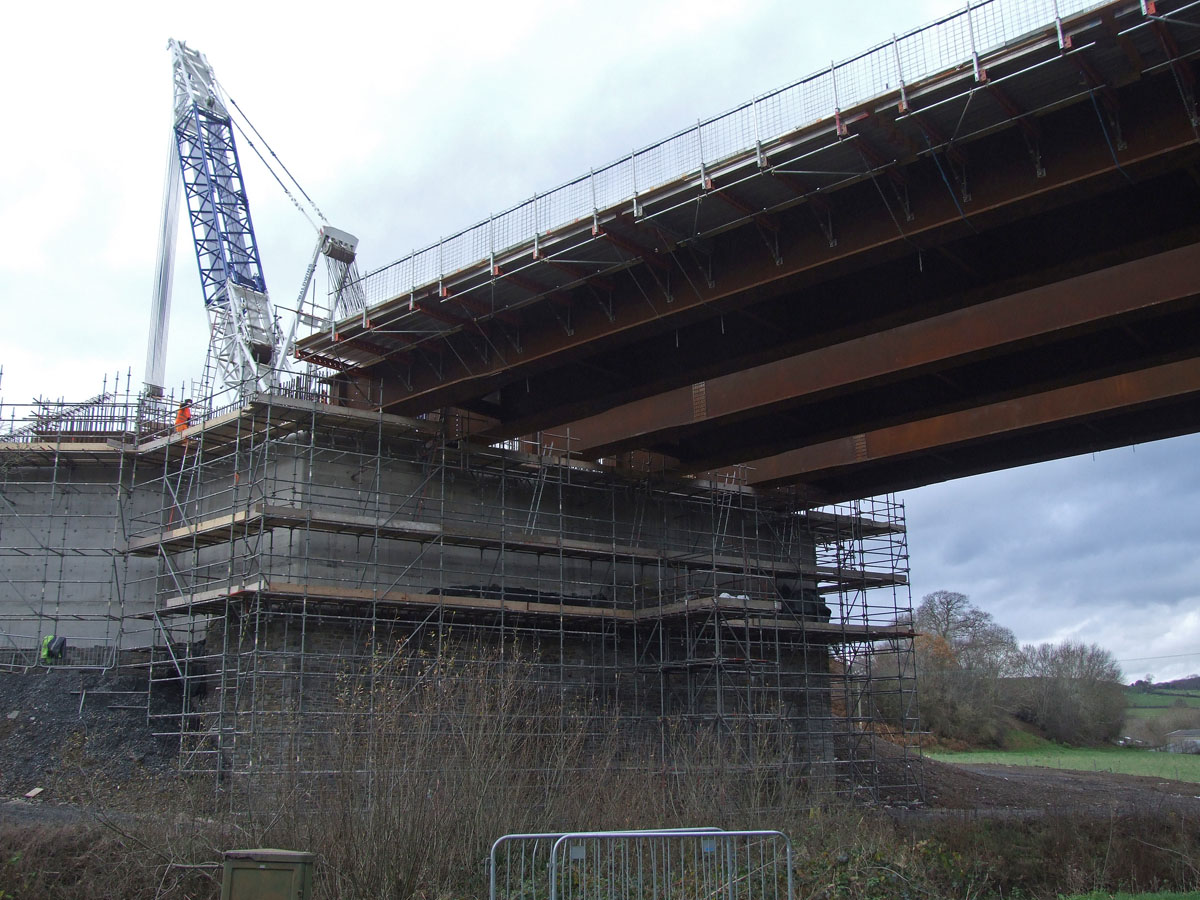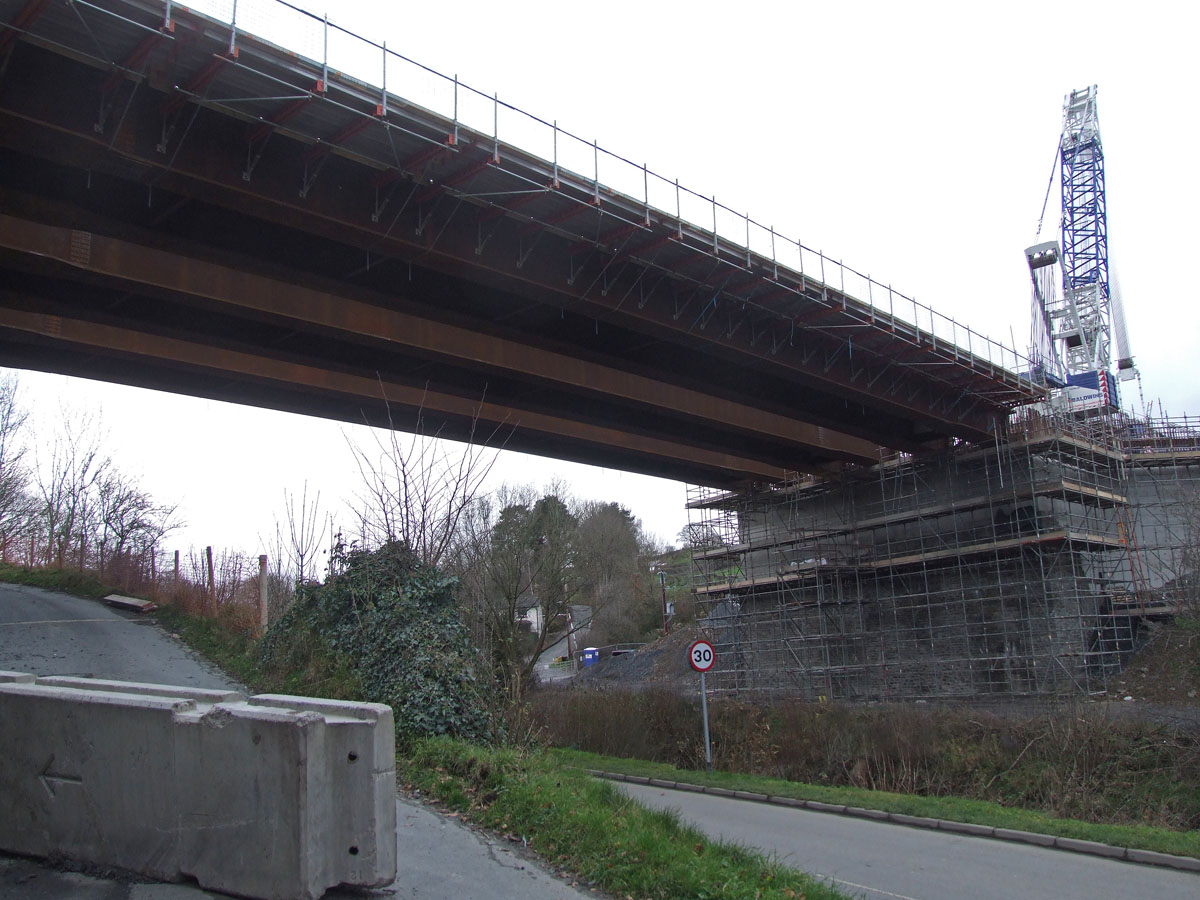 Below, close up of the crane, main jib lowered for disassembly.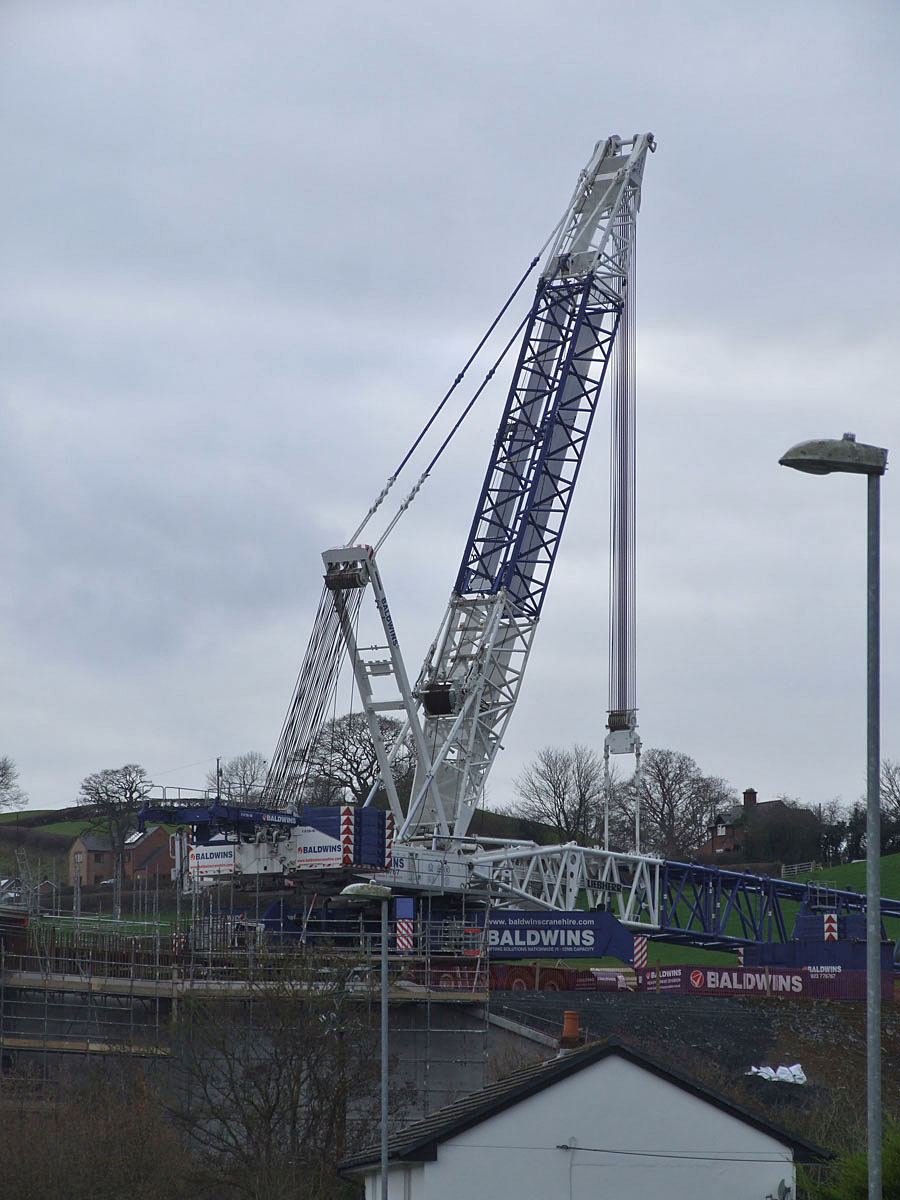 Below, Oct 2018 and virtually completed.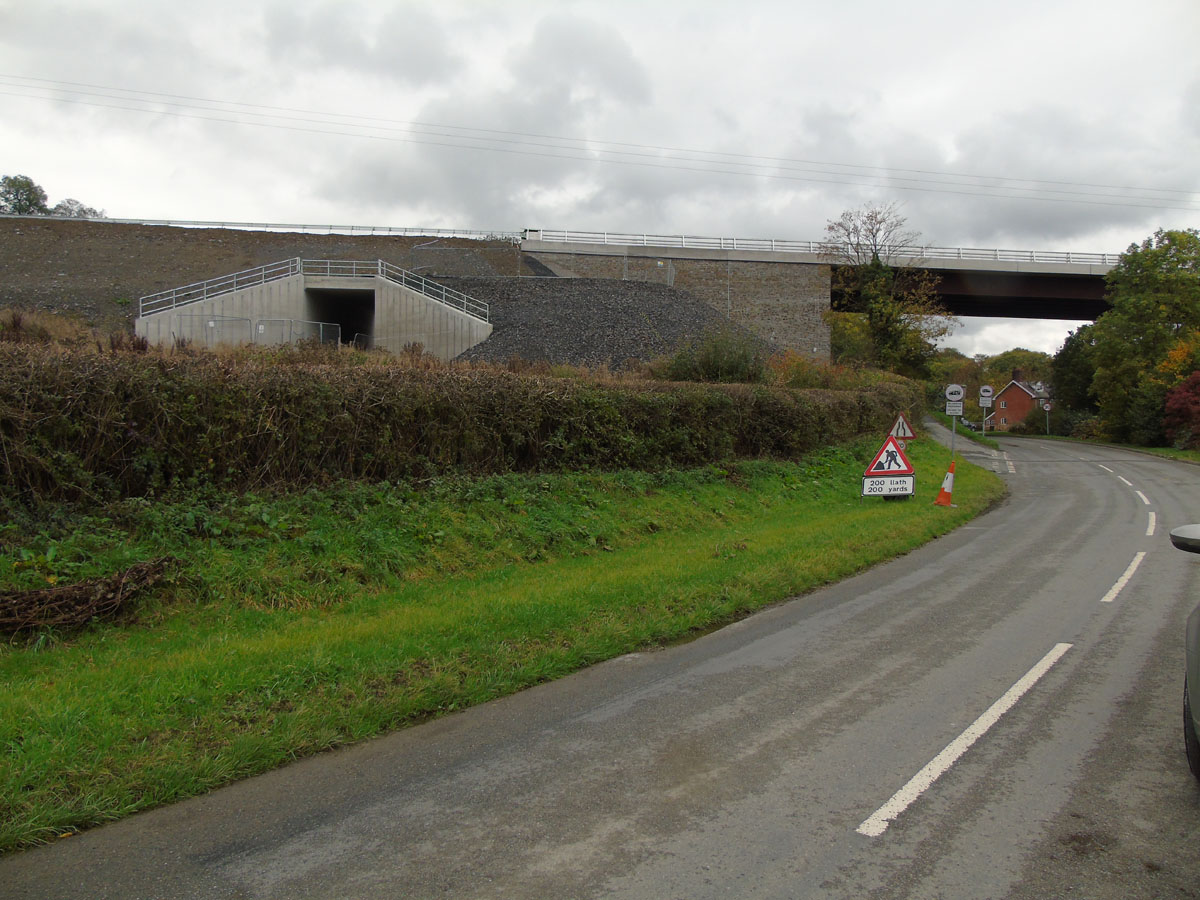 ---