Last Updated: 09/07/2018
---
Below: Leaving Newtown in the direction of Llanidloes, this is the view from the entrance to Glenhafren Hall.
As it was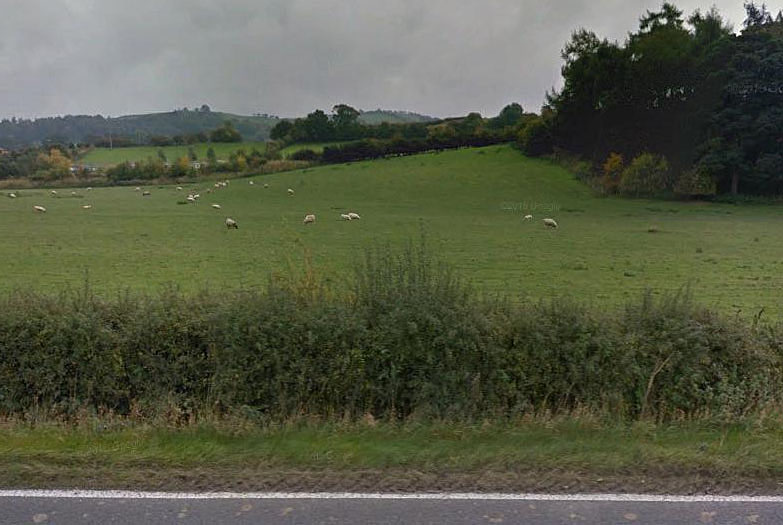 The fabrications are the spans for the Glandulas overbridge. Beyond that there will be an underbrige. The section of existing road immediately in front of the camera will become defunct, being replaced by a new road as seen by new road bed in the picture which will form part of the new Llanidloes Road Roundabout.
Sept 2016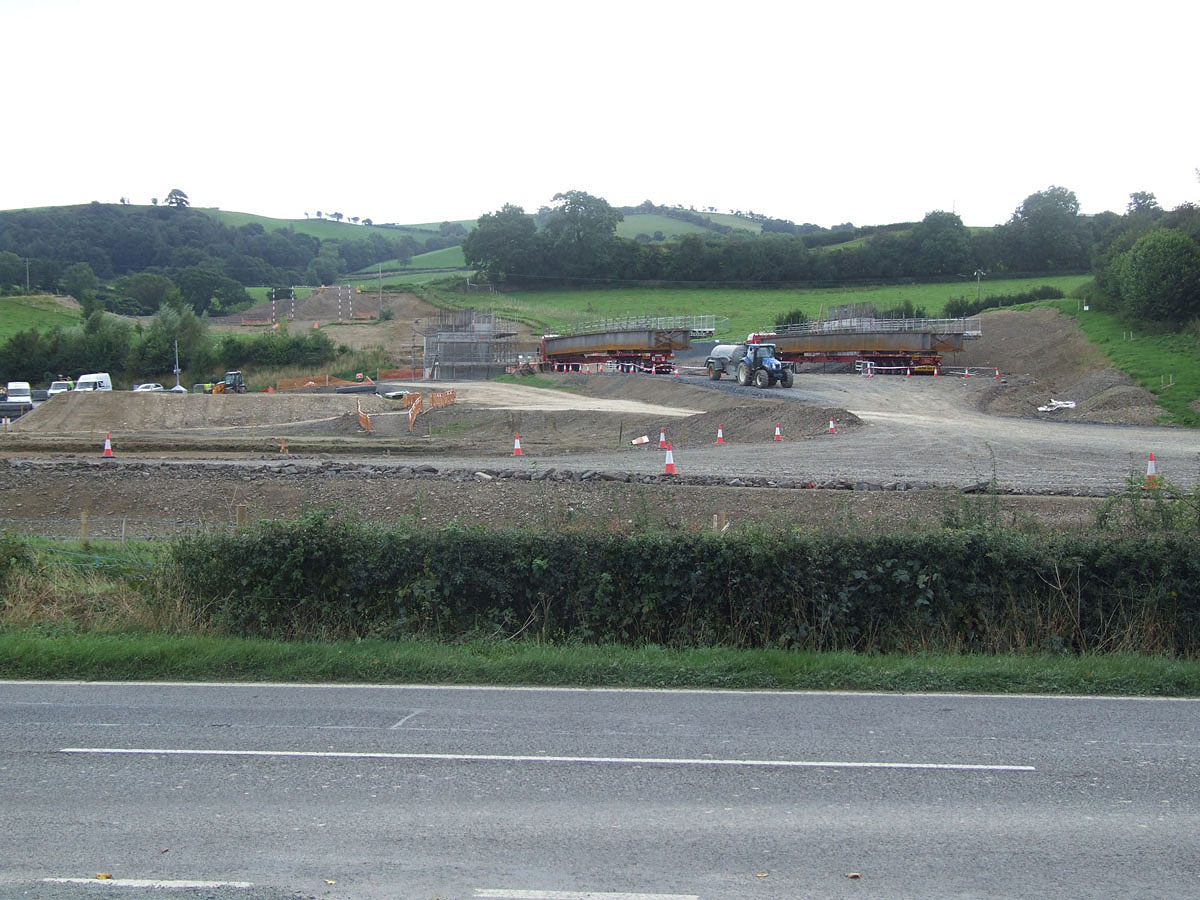 October 2016, spans in position, below.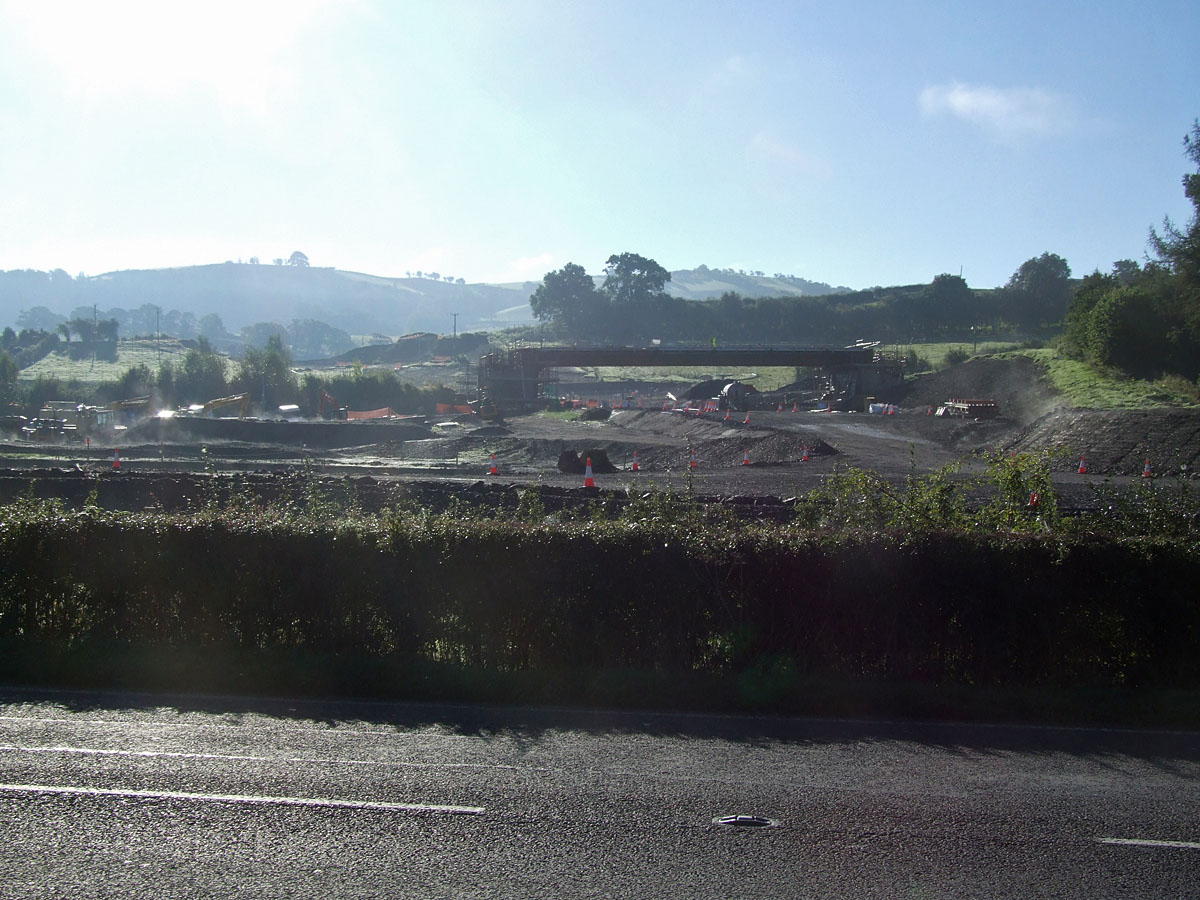 Feb 2017
Below, December 2017 and Llanidloes Rd island taking shape, kerbstones being laid.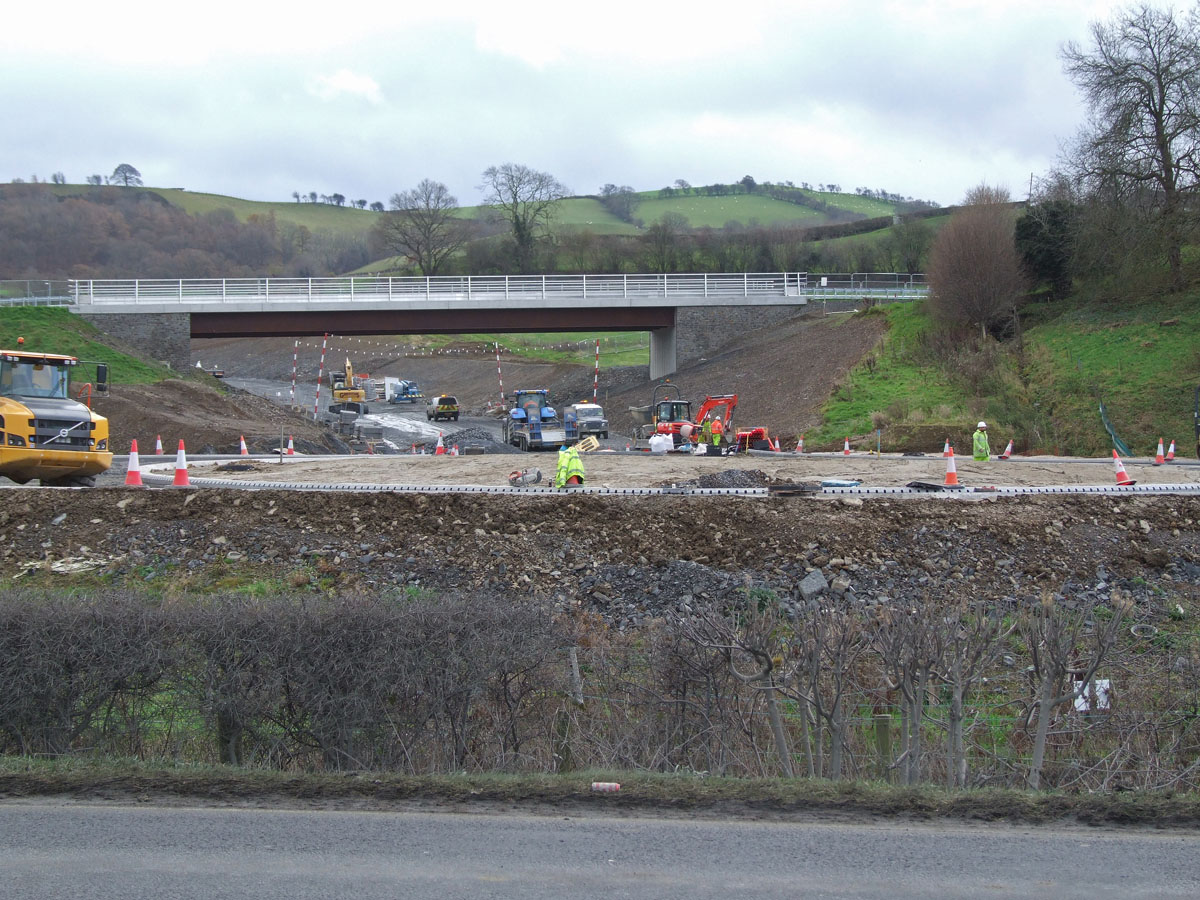 Below: April 2018 and new island in use, compare with the above.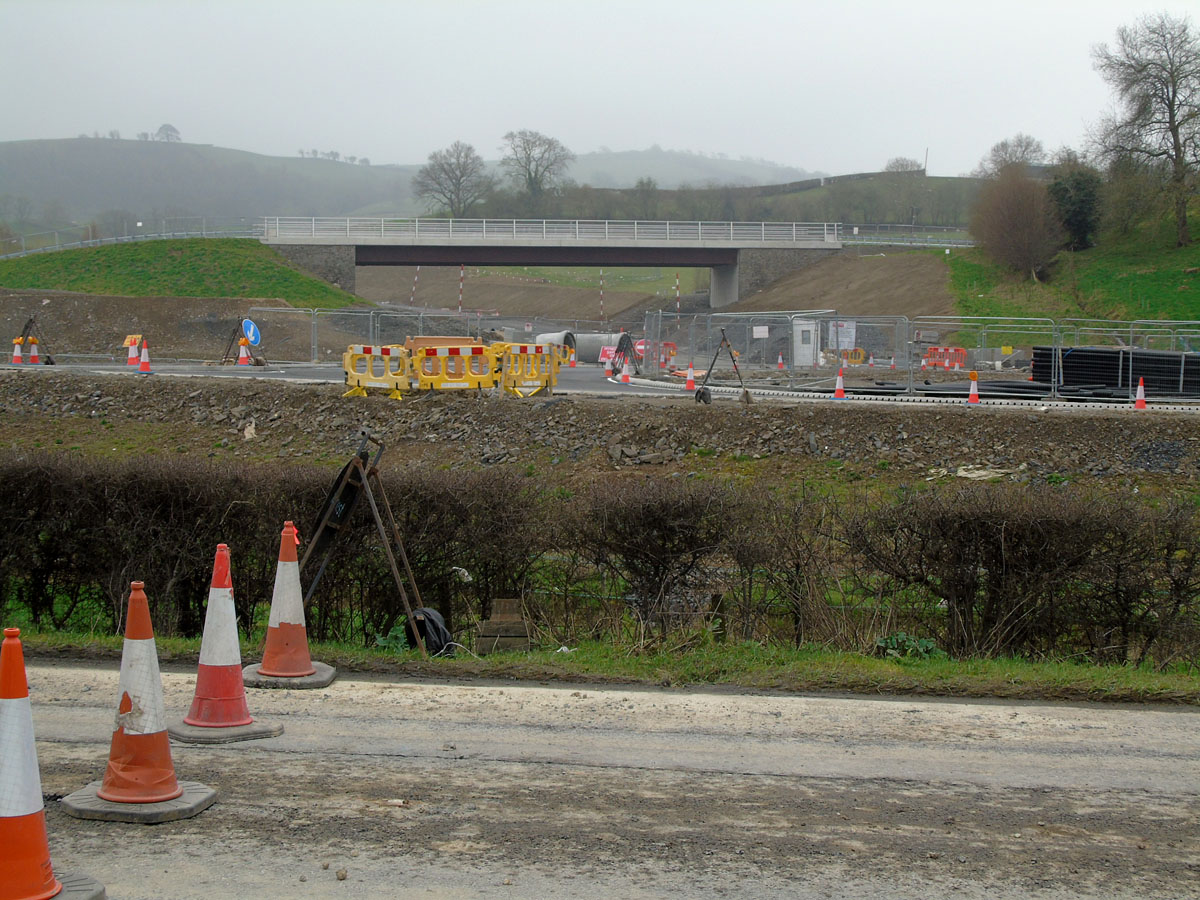 Below: Llanidloes Road approaching from the west, May 2017 and the bank on the right has gone. Looking towards the island to be. That section of the existing road will go, as will my blue Skoda. LOL.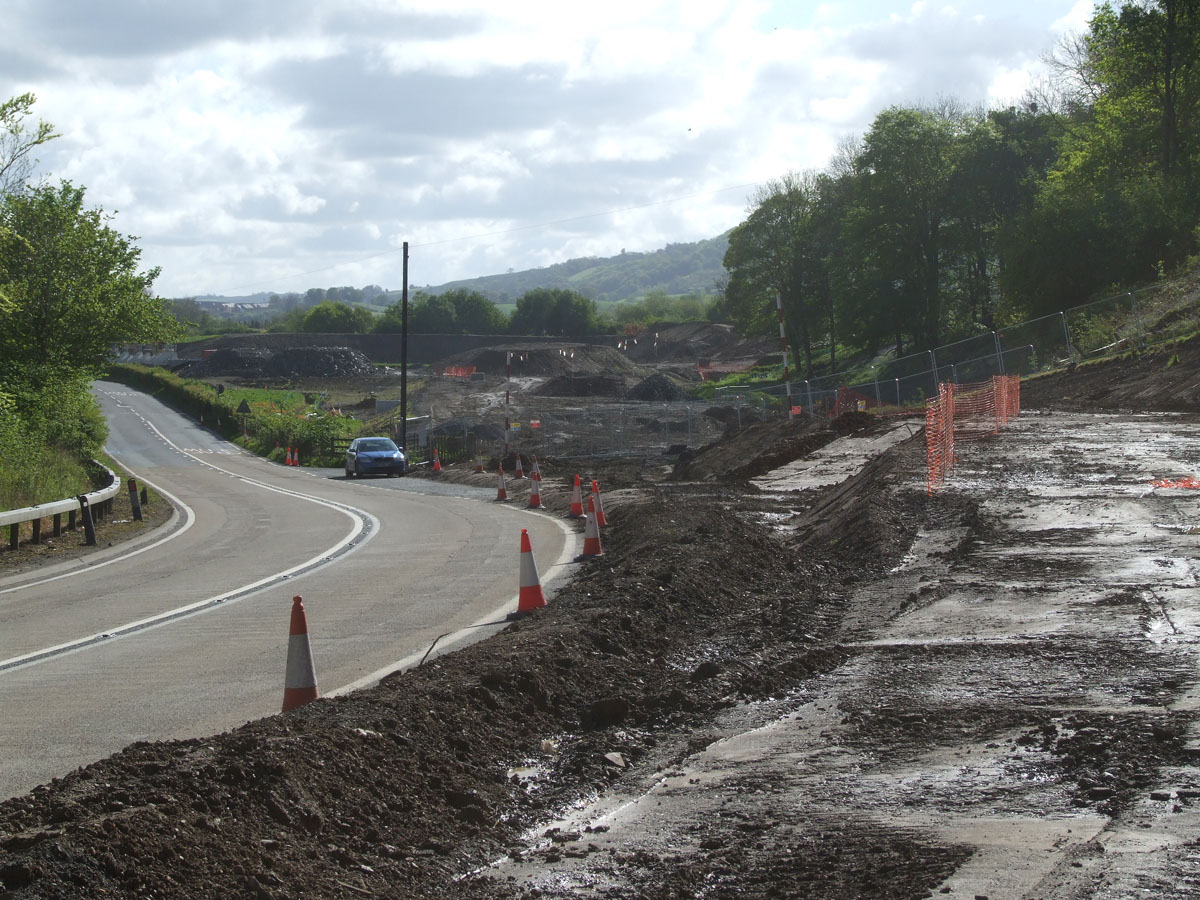 Below, same viewpoint April 2018, last look at the old road.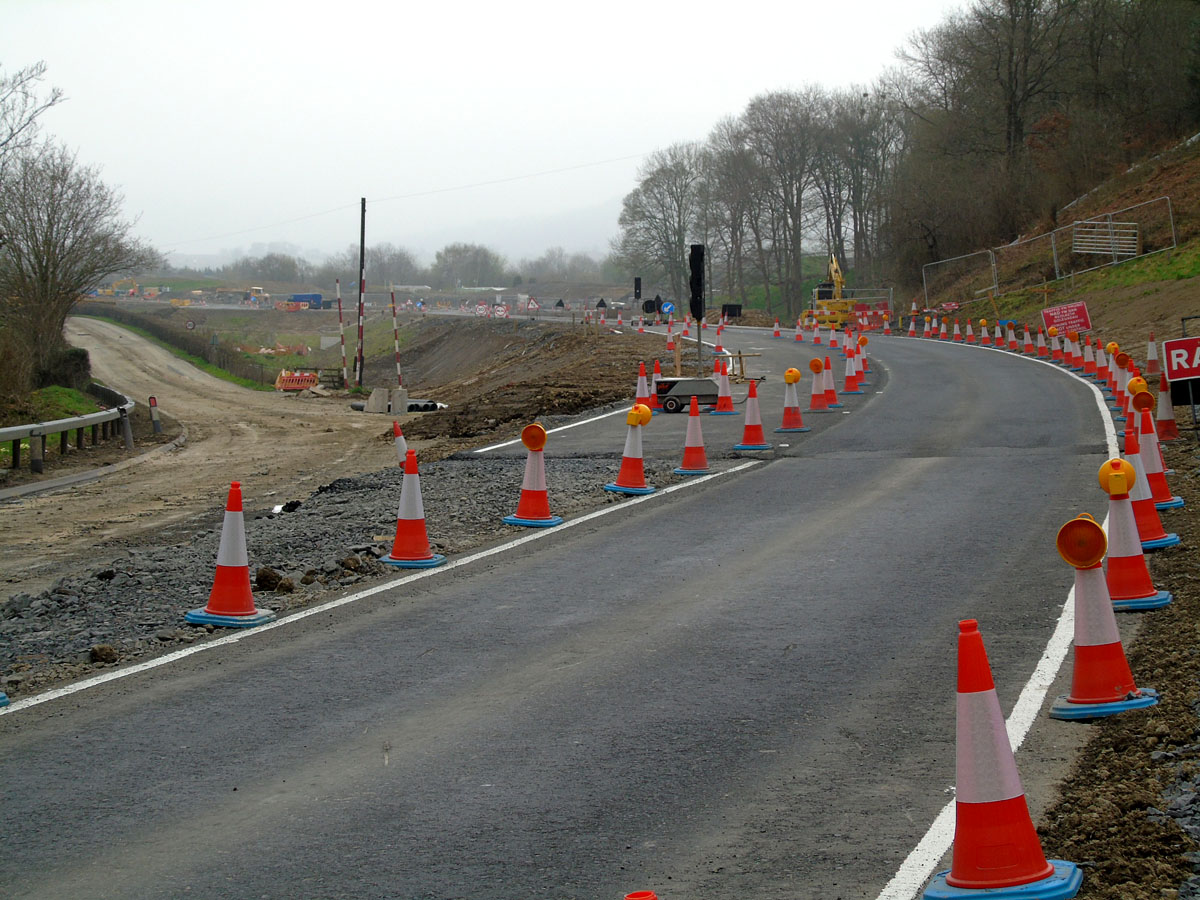 Below, mid September 2017 and the new section of road taking shape. From where the Skoda is parked in above picture.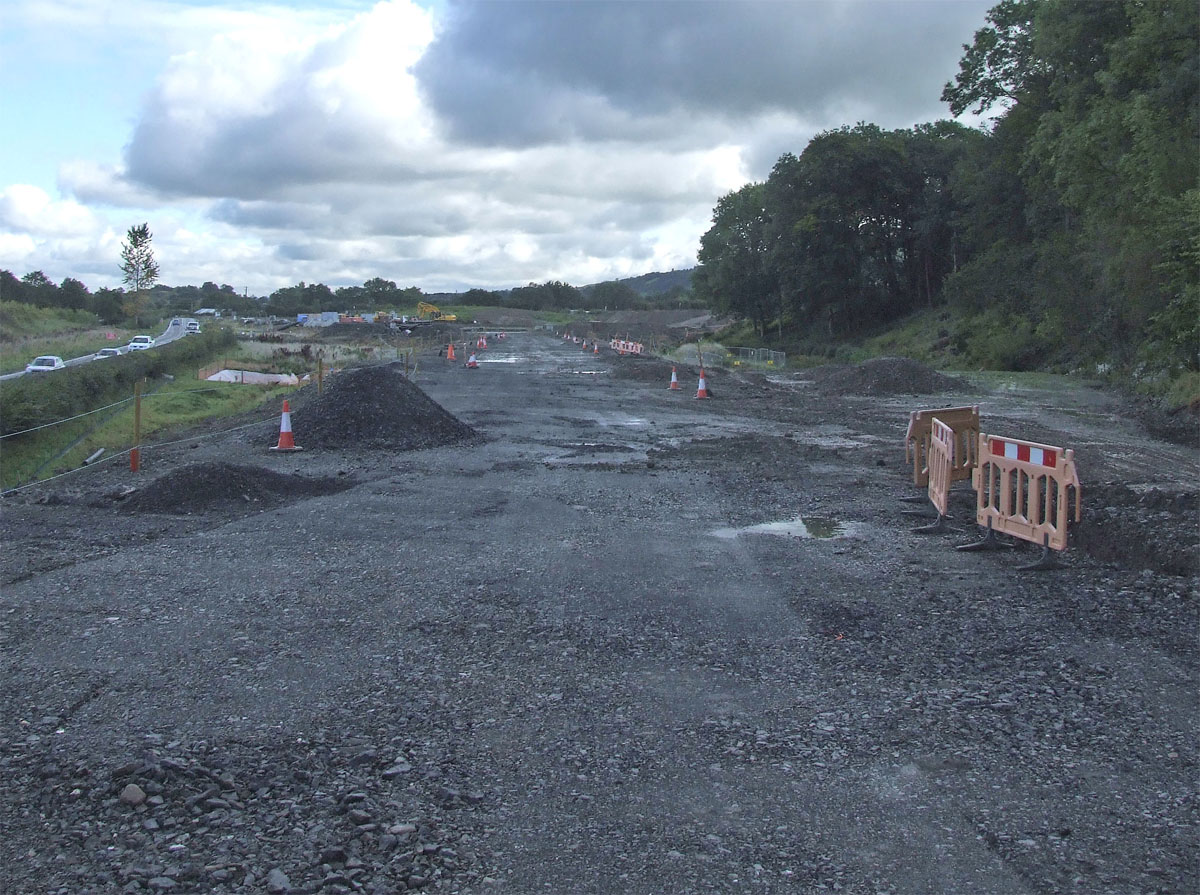 Below, old and new roads
Below: When its gone its gone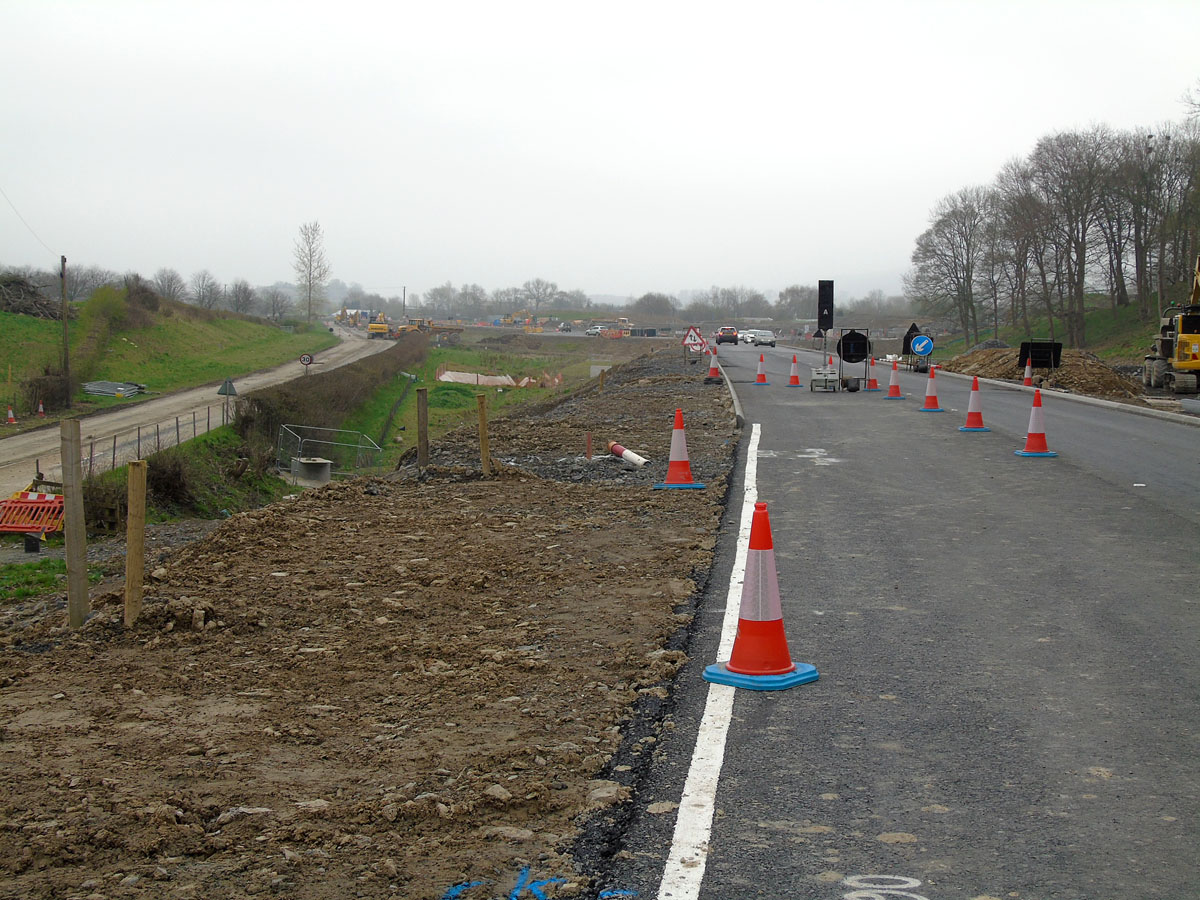 A plan on display.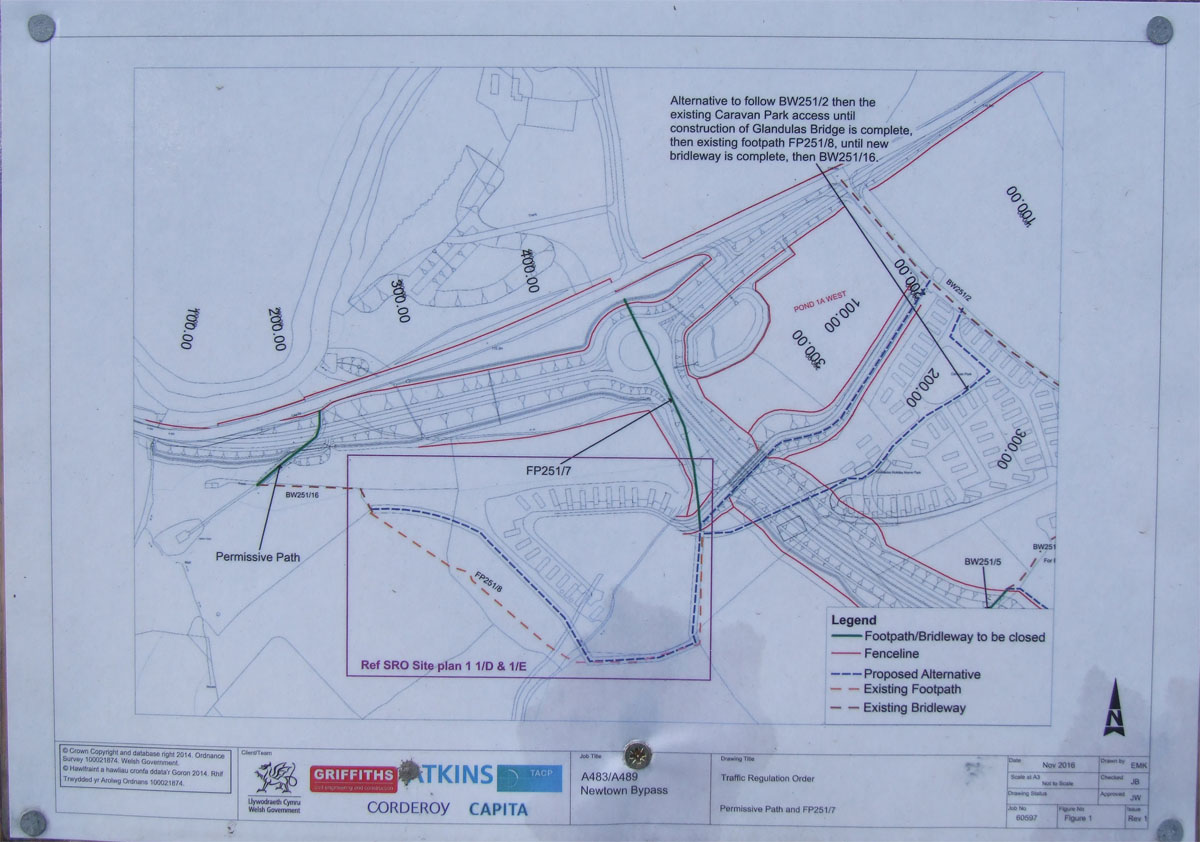 ---